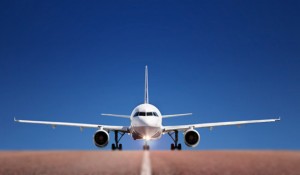 If you require an Airport and transfer service we will provide a greet service and drive you to your destination in comfort. We will collect all the essential data from you about your arrival which will include your flight number along with arrival date and time. We will send the driver to the terminal with your name card on the time of your arrival. The meeting point at Airport is usually by the Airport Information Desk and it is easy to find in the arrival hall.
A1 Mercia Taxi can arrange a wide range of holiday transfers to get you from the airport to your accommodation.
As we all know at times flight timings can get very uncertain and it can get stressful enough. So why worry about getting to the airport on time? Here's why you should defiantly choose us for airport transfers:
We ensure you arrive on time by making your way through traffic
Because you're not behind the wheels you can do your work on the way
Timing is essential. We take your headache to arrive on time to the airport.
You're not paying any airport parking charges while you're away!
Of course there are other ways of transport to and from an airport but they also come with poor reliability and disastrous timekeeping. It spoils your holiday mood or business trip with unnecessary stress.
The same is true for meet and greet arrangements. A booking can be made with our driver in arrivals with the passenger's or company's name, whichever you stipulate. For first time visitors in a foreign country and for those wishing to ensure the safety of a visitor there's nothing more ensuring than a smooth and comforting ride to your place. Baggage handling assistance is always very reassuring.
A1 Mercia Taxis can make sure that the travel is punctual and suitably comfortable for your journey.
So, planning for a holiday? Then your holiday start right after you book a taxi with A1 Mercia Taxis – a journey to your favorite holiday destination could not get started in any better way.